1. Objectives
The main purpose of our topic is to show the peculiarity of HUMANITARIAN LEADERSHIP comparatively to other types of LEADERSHIP. This difference once understood can help anyone working in the humanitarian field to apply the key elements of HUMANITARIAN LEADERSHIP in their field activities. In the same way this understanding makes it possible to better develop certain skills useful to the profession of Humanitarian. One question to answer is this one: What is HUMANITARIAN LEADERSHIP different from others?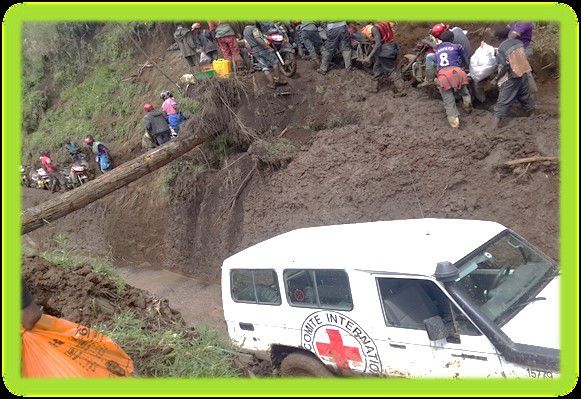 2. Rarity and novelty of HUMANITARIAN LEADERSHIP
Leadership is one of the most researched areas of research in the business world. It has ramifications depending on whether we are in politics, commerce, conflict management, entrepreneurship, education, medicine, etc. At the same time, with the conflicts and disasters that have led to the increased need for prevention and response interventions new need of efficient humanitarian leadership has born. Quickly, it has been perceived that the world needs leaders capable of furniture these humanitarian actions. This "emptiness of leadership" must be filled by HUMANITARIAN LEADERSHIP.
Accumulated empirically over several years in conversations with aid workers around the world, the findings of the ALNAP State of the Humanitarian System report (Harvey et al., 2009) confirmed the seriousness of the problem: the lack of Effective leadership was described by humanitarians as one of the major challenges to humanitarian action. A few years behind the private sector, many aid and development agencies have now begun to invest in leadership, through leadership development programs, by developing competency frameworks, and ordering reports (eg Featherstone 2010, Hochschild 2010, PIA and CCL 2010).
3. Understanding HUMANITARIAN LEADESHIP
Is humanitarian leadership different from leadership in other sectors? All recent research has shown that while many of the qualities that effective leaders possess are not unique to the humanitarian sector, it is the context in which they are deployed that is unique. A very distinctive element comes first: working with people in distress, making decisions that will affect lives and livelihoods in a fluid situation and from incomplete and ambiguous information, often in a dangerous environment , with a wide range of different actors, some of whom are likely to oppose the humanitarian effort, while being under pressure to act quickly.

In short, the quality of the beneficiaries and the context in which they are found during humanitarian interventions. While the other leaders focus on traders, teachers, accountants, local leaders, religious, students, researchers, etc. ; HUMANITARIAN LEADERS deal with IDPs, refugees, homeless people, natural disasters, wounded armed conflicts, etc. At first glance, they deal with people who are not only socially affected, but also psychologically out of their normal situation and this is due to crises, conflicts, painful events, etc.
4. A focus on beneficiaries
By focusing on the types of beneficiaries of humanitarian action, we return to the cause of their statutes. This leads us right into the context that makes these people what they are during humanitarian interventions. HUMANITARIAN LEADERSHIP faces different types of crises and emergencies. What the leader will do will depend on his ability to understand the local context, the immediate and long-term needs of the beneficiaries and how to get there. In this case, it must be kept in mind that humanitarian work involves human lives (livelihoods, protection of civilians, disaster preparedness and disaster risk reduction, reconstruction and post-crisis rehabilitation).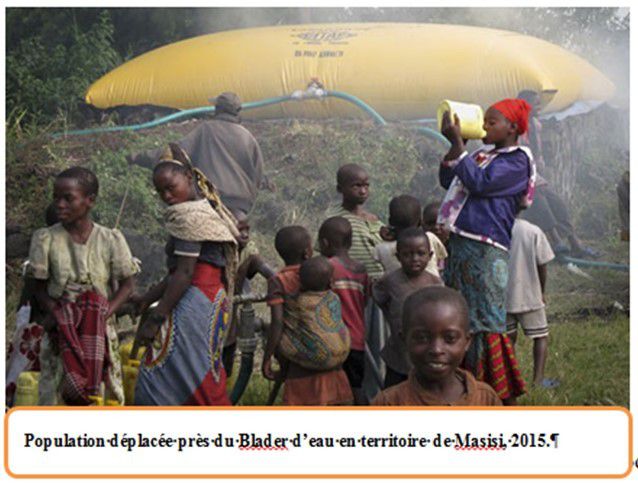 5. Some peculiarities of HUMANITARIAN LEADERSHIP
HUMANITARIAN LEADERSHIP has its own particularities including:
6. Conclusion
Focusing on the peculiarities of HUMANITARIAN LEADERSHIP in the face of other types of LEADERSHIP, it comes down to concluding that doing humanitarian work requires not only self-sacrifice, but also requires more qualities. The mastery of the context, the celerity in the interventions requires a concern to save human lives. HUMANITARIAN LEADERSHIP at its level requires good decisions that also consider the risks which depending on their degree depend on several factors. The humanitarian actor must be able to decide and act even when the time allotted is very small. In order to do better and given the complexity of the needs that arise during armed conflicts or disasters, humanitarian action requires coordination of actors in assessments, response and monitoring.
See the same article in French at : http://humanitaires-vivre-pour-une-humanite.over-blog.com/2019/05/humanitarian-leadership-particularity-of-humanitarian-leadership-to-other-types-of-leadership.html