1. Introduction
Corruption in humanitarian action remains an under-researched issue. Humanitarian aid agencies devote significant time, energy and resources to internal efforts to combat corruption but remain reluctant to openly discuss and share learning due to fears that talking about corruption could undermine public support for aid in donor countries, as well as impact local aid relations and increase tensions within societies.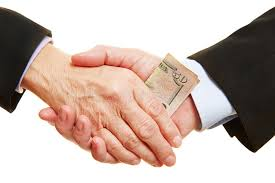 Leaders in the humanitarian community have resolved to do more to address the risks of corruption in relief efforts. Preventing Corruption in Humanitarian Assistance documents perceptions of corruption in humanitarian operations through interviews with staff of several leading international humanitarian NGOs. The study was commissioned by Transparency International (TI) and conducted jointly by the Feinstein International Center, the Humanitarian Policy Group at the Overseas Development Institute in London, and TI. The report finds that humanitarian agencies providing vital relief are aware of corruption risks and have developed a range of policies and practices to prevent it. However, the definition of corruption tends to remain narrowly focused on financial fraud, and the humanitarian community at large has not yet addressed this problem in a comprehensive manner. Humanitarian aid providers would benefit from wider and more systematic exchange on new approaches and best practices, including evaluating their effectiveness in mitigating corruption [1] .
This short paper intends to share our ides and researches on how to reduce the overall risk of corruption by giving readers an understanding of key strategies.
2. Objectives:
• Discussing how to tackle corruption in Humanitarian Aid
• Identifying Corruption Risks and Signs
• Discuss Key Strategies for Preventing Corruption
3. Why is it Important to Tackle Corruption in Humanitarian Aid ?
Tackling corruption better is important because:
• corruption limits the scarce amount of aid reaching people who desperately need it;
• corruption is one of the main factors preventing better and more direct funding to humanitarian actors in developing countries;
• the perception of corruption undermines support for aid in donor countries;
• corruption does not allow beneficiaries to get the needed aid;
• any aid that is corruptly diverted is not reaching the vulnerable people who need it most.

4. What is corruption
Transparency International (TI) defines corruption as 'the abuse of power or position for private gain .

This covers :
• active corruption, such as bribery, and
• passive corruption, or allowing oneself to be bribed, as well as misappropriation.
The exact scale of the problem in the humanitarian aid sector is by its nature very difficult to determine but is assumed to be at much lower levels than corruption in the private commercial sector.
Another model of corruption considers the sources from which these risks emanate.
• Contextual : corruption is linked to the environment surrounding the intervention (corrupt regimes, governments, police forces).
• Systemic : corruption refers to the humanitarian system, with its multiple, interacting and interdependent actors.
• Intra-organisational : corruption is linked to the constraints inherent within each NGO (human resources, active prevention strategies against corruption risks, verification procedures).
This more operational model can help in prioritizing and identifying NGOs' scope of action considering these risks. Thus, while NGOs have little hope of eradicating contextual corruption, they can and should take steps to prevent or address corruption within their own organizations.
5. Identifying Factors
Several factors which can lead to corruption in humanitarian operations have also been identified.
These include :
• lack of planning (or even the impossibility of planning),
• the number of humanitarian actors present and the financial resources at stake.

The way in which the international humanitarian system has developed in recent years, including the exponential growth in the number of NGOs and the development of the humanitarian industry, has also been a contributing factor.
Finally, we should not forget that corruption exists in developed countries, as well as developing ones.

6. Identifying Corruption Risks and Signs
A good leader must be aware of how to identify signs of corruption in the humanitarian aid. Corruption is identified by people in humanitarian crises as a major obstacle to receiving the aid they need. Hera are some of signs for identifying corruption in humanitarian aid :
• Existence of parallel chain of distribution without any logistical link or command;
• Abuse of power by distributor of the aid;
• Lack of existing measures to control the chain of distribution;
• Ghost beneficiaries on lists which cannot be finalized openly;
• Working besides normal hours fixed for all activities;
• Presence of unidentified people among the beneficiaries;
• Lack of transparency in the reports;

7. Key Strategies for Preventing Corruption
7.1. Governments' and NGOs roles
To better prevent corruption in humanitarian aid, most of parties must be involved. This must be done through written guidelines, documents, monitoring procedures, regular survey at field level, reporting and monitoring on corruption risks across responses.
Firstly, we should be aware of the Chapter 9 of the Humanitarian Accountability Report :
• More systematic surveying and in-depth qualitative work with disaster affected populations. And for this work to be independent and look across organizations, programmes and sectors.
• More rigorous, independent and system wide monitoring of humanitarian action. This would examine the quality of humanitarian action across organizations and sectors on a regular basis. It should involve the establishment of independent monitoring units in all major ongoing and new crises.
• More use of creative methods and triangulation to get at difficult issues including corruption in monitoring and evaluation processes.
• A focus on targeting, including the ways in which selection and registration processes can be treated as corrupt abuse of power. Action research and shared evidence on new and innovative targeting approaches to minimize risks is needed.
• Further research that compares corruption risks across different types of actors and providers – asking for example, where local NGOs and governments are directly responsible, how do corruptions risks compare?
• Action research on whether there are ways of directly funding host governments and NGOs in ways that meet donor requirements for rigor and accountability.
Without this sort of system wide action, trust will remain in short supply. Donors won't trust local governments or NGOs, people won't trust aid agencies and western public support for humanitarian aid will be undermined.

7.2. Risk Analysis
A. Role of Risk Analysis against corruption
Corruption risks vary with context, particularly the local institutional, political and socioeconomic situation in which an emergency takes place. Risk analysis enables you to judge the likelihood that your emergency response will be exposed to corruption, and what type of corruption that might be, so you can put preventative mechanisms in place in advance of a crisis. Risk depends on the type and phase of emergency, how well established your programme is and the amount of resources assigned for distribution and administration. By systematically collecting and analysing information about the nature, likelihood and impact on your programme of potential corruption, you can map risks on a matrix and see clearly where the greatest threats lie. You can then set organisational policies and design your programme accordingly. Risk-mapping also helps agencies to monitor the success of anti-corruption measures.
B. How to Implement Measures
B.1. Make risk analysis an integral part of programme planning
Use a risk-mapping matrix for structured analysis, identifying strategic objectives and rating potential threats to their achievement according to both the impact risks could have on your objectives and the likelihood of their occurring. These risks can then be plotted on a matrix (risk map) so you can identify priority risks for which to design remedial strategies
or systemic reforms. Evaluate the impact of risks and the probability of their occurrence,
and design emergency interventions accordingly. Programme planning should contain explicit reference to reducing the risk of corruption, via internal control mechanisms (such
M&E, audits, separation of duties and whistle-blowing or complaint mechanisms) and by
understanding and preparing for external risks, e.g. arising from the socio-political context.
B.2. Train staff in risk-mapping and communicate risk analysis results widely
Regular staff training should cover risk analysis techniques (e.g. check-lists, weighting of
risks, risk-mapping), including the special issue of corruption risk analysis. Share knowledge of corruption risks and prevention policies across your organisation. Provide regular updates and involve local partners. Ensure staff have clear understanding of corruption risks across programme support and programme departments. Give staff generic understanding of how to handle corruption and identify a manager as the 'owner' of each risk, responsible for coordinating the response to it.
B.3. Analyse the external environment for corruption risks
As well as your own processes, it's important to analyse the wider environment for corruption risks. Addressing corruption risks requires an understanding of the local political economy and the power structures that control access to resources or beneficiaries
('gatekeepers'). Be aware when planning your emergency response of factors beyond your
control but which influence the likelihood of corruption affecting your programme. This
gives you a context-specific risk analysis.
B.4. Review risk management measures periodically
Examine key developments and new risks, and regularly review existing risk management strategies during programme implementation. Do they minimise the likelihood of risk occurring and reduce its impact if it does? Modify risk management measures as necessary. Share your risk analyses and strategies with other agencies.
How to do it ?
• An internal function to develop and coordinate overall risk management policies, and to
• manage and communicate risk-related information.
• A staff network for exchanging knowledge about risks and risk reduction, and for gathering
• and updating relevant information.
• Interagency forums for sharing risk analyses and risk reduction strategies.
• Challenges
• Different risk levels at different stages of a programme. For example, monitoring and
• evaluation can be an opportunity to cover up corruption, and closing a programme can be
• seen as the chance to 'get something extra'.

7.3. Internal strategies for the implementing NGOs
A. Implement mechanisms to detect corruption
Be open and clear with staff that your organization uses a range of effective measures to detect corruption, such as:
• whistle-blowing mechanisms,
• complaints handling systems,
• thorough monitoring and evaluation, and
• regular internal and external audits.

Sanctions aren't a deterrent if there's little chance of being caught acting corruptly.
How to do it ?
• To compile and agree on written disciplinary procedures (adaptable to local conditions and
• the seriousness of the case).
• To provide adequate training on best investigation practices.
• To provide positive incentives for ethical behaviour (e.g. formal recognition in performance
• appraisals).
• To include information about sanctions in contracts with partners, so they're aware and
• legally obliged to allow investigation of suspected corruption cases.
B. Role against corruption
Senior management and leaders at all levels of an organisation are powerfully placed to create an environment of 'zero-tolerance' towards corruption. They define how corruption is seen within an organisation's culture: as a challenge to be addressed and overcome with pride, or as a problem that remains hidden and unacknowledged. Leaders' words, policies and actions can break the implicit taboo about discussing corruption, behind which it can thrive, and give incentives that build the necessary trust for staff to report it. Leadership also determines whether staff feel equipped to identify corruption and empowered to do anything about it. A strong internal and external focus on corruption can establish an organisation's reputation as truly accountable.
C. Implementation measures
C.1. Break the taboo on discussing corruption
Be open about corruption from the very top of your organisation. Senior managers must practise what they preach and lead by example, openly addressing corruption and working to prevent it. They must respond quickly when corrupt practices are identified, building further confidence that corruption is not tolerated. Managers must keep anti-corruption awareness on the agenda and ensure all staff know their responsibilities and feel able to report corrupt acts.
C.2. Emphasise that 'zero tolerance' doesn't mean zero discussion or zero reporting
Don't let staff think a zero-tolerance policy against corruption means it's unacceptable to admit that corruption is taking place. Build an open culture in which you can communicate clearly that the risk of corruption is high in challenging humanitarian environments, and that your organization wants to encourage more open discussion of it as part of your commitment to reduce and prevent it.
C.3. Mainstream corruption prevention throughout your strategic agenda
Senior management should be explicit that tackling corruption risks runs throughout your organisation's strategy and isn't just a concern for the internal audit department. Leaders must keep the issue alive, reiterating that addressing corruption is central to improving programme quality and agency accountability.

C.4. Create the right environment for discussing corruption
Encourage managers to create an open environment in which staff are accountable for their actions and feel able to report fears of corruption. Train and develop leaders who listen, are sensitive to people and situations, and are personal models of excellence in working against corruption.
C.5. Nurture leadership that motivates and raises aspirations
Offer staff an inspiring vision of a corruption-free future, so they regard anti-corruption measures as helping them deliver the best programme possible. Give staff positive incentives to address corruption, e.g. recognition in performance evaluations.
How to implement it ?
• A full policy rollout in the field, with appropriate training programmes and materials: this is essential. Monitor and evaluate the effectiveness of these rollouts.
• A conscious ongoing strategy for mainstreaming corruption, including positive staff incentives.
• To give leaders the right tools for fighting corruption: presentations, staff information packs, training courses.

7.4. Importance of Transparency
Be entirely transparent
After distribution had begun, one of your colleagues saw signs of ghost beneficiaries, and you had to decide if your organization should reveal the incident to the community, donors, and media. How important do you think it is to be transparent about corruption that has already occurred?
A. Role of transparency against corruption
Transparency involves opening the organization's procedures and programmes to stakeholders, by providing them with timely, accessible information about your operations for their assessment and input. It enables stakeholders to see what an organisation is doing, how well it's doing it, and whether it's delivering on commitments. Transparency is indispensable for the effective monitoring of financial flows and programme implementation needed to detect and deter corruption. It builds trust in an organisation among stakeholders, ensuring that decisions are shared and understood. An accountable agency balances the rapid delivery of relief with the establishment of fully transparent systems.
B. Implementation measures
B.1. Put in place and publicise a transparency policy
Give staff clear guidance about what information they must make public, so the disclosure of information is objective and predictable, and stakeholders can readily assess your organisation's impact. Be open about decision-making structures and processes so stakeholders can input easily into decisions.
B.2. Publish timely information on all aspects of programming
Transparency should include the timely publication of programme details, as well as information about your organisation, mission and values, and staff. Policies and budgets, resource allocation criteria, implementation details and actual expenditures should be made public, alongside targeting criteria, needs assessment information, programme locations, beneficiary lists and entitlements.
B.3. Make information accessible and easily understandable
Use formats and language that make information easily accessible and understood by audiences, be they beneficiaries, donors, host governments or civil society organisations monitoring programme effectiveness. Develop simple, user-friendly formats adapted to the local context (including illiterate audiences), and use local media and community structures to disseminate relevant information. Give regular updates and take a sensitive approach that encourages people to ask questions and speak out.
B.4. Encourage the transparent reporting of corruption
Ask staff to report unavoidable bribes or corrupt practices that occur because of extortion, physical or armed threats, or other forms of coercion. Create an environment in which they can speak openly about such incidents, rather than hiding them for fear of being penalised. Share the results with other agencies to help facilitate joint action against corruption.
B.5. Inform local media about your work
Have a proactive communications strategy regarding local media. Nominate a staff member to liaise with the media. Encourage journalists to cover your programme, play a watchdog role and inform you if they suspect corruption. Develop a strategy for handling media allegations of corruption scandals. If you detect corruption in your agency, make a public statement before the news breaks, detailing exactly what happened and how you're addressing the problem.
How to implement it ?
• Enough resources to translate data into user-friendly and accessible information.
• To educate communities about their information and consultation rights.
• To include assessment of information transparency in M&E of every project.
• To compare expenditures with budgets, and programmes carried out with original plans, and explain divergences.

8. Conclusion
After sharing mots of above studies and researches, we can conclude that since corruption in humanitarian aid was confirmed by TI, is that it is extremely important for field teams to have appropriate and clearly defined intervention strategies, good knowledge of the field context and training on how to identify and reduce the risks of corruption, particularly operational risk factors associated with the procurement, transport, storage and distribution of relief goods.
Since this has a complex global phenomenon with significant local consequences, corruption is a critical aspect of humanitarian thinking and action. Good governance and transparency are at the heart of NGO legitimacy. NGOs must work with transparency, and accountability to fight corruption effectively. Strengthening community involvement in the implementation and evaluation of humanitarian (and development) programmes improves the acceptance of NGOs by the beneficiary population and helps to mitigate against corruption and promote better local governance. Our wish is to encourage every manager or experts from this domain to share with us their filed experience on how they fight corruption. This will help readers to enhance their understanding how they could do better once on field against corruption.
Patrick Girukwayo

9. References and Reading Material
Http://Chsalliance.Org/Resources/Publications/Har/Principled-Action
https://www.researchgate.net/publication/237536595_Preventing_Corruption_in_Humanitarian_Assistance
http://fic.tufts.edu/publication-item/preventing-corruption-in-humanitarian-assistance/
https://www.alnap.org/help-library/preventing-corruption-in-humanitarian-operations
file:///C:/Users/girukwayo/Downloads/2014_Humanitarian_Handbook_EN.pdf
Bond, 6. Risk assessment, in Anti-Bribery Principles and Guidance for NGOs, June 2011. www.transparency.org.uk/component/cckjseblod/?task=download&file=publication_file&id=128
Bray, John: Facing up to Corruption: a Practical Business Guide, Simmons & Simmons, London 2006.
Cooperative for Assistance and Relief Everywhere (CARE), et al.: Global Leadership Program:
Leading with Impact, 2003.
International Save the Children (SC) Alliance: Accountability, n.d.
Norwegian Refugee Council (NRC): Anti-Corruption Guideline, 2006.
Oxfam: Statement of legitimacy and accountability, 2009.
Shell: Dealing with Bribery and Corruption: a Management Primer, 2nd edition, London 2003.
United Nations Global Compact, et al.: Business Against Corruption: A Framework for Action, 2005.
Wilkinson, Peter: Business Principles for Countering Bribery: Transparency International Self Evaluation Tool, Berlin 2009.
Chêne, Marie: Political economy analysis of anti-corruption reforms, Utstein Anti-Corruption Resource
Center (U4) Expert Answer, TI, Christian Michelsen Institute (CMI), 2009.
Ewins, Peter, et al.: Mapping the Risks of Corruption in Humanitarian Action, Humanitarian Policy Group
(HPG), TI, U4, 2006.
Global Facility for Disaster Reduction and Recovery (GFDRR): Disaster Risk Assessment Mitigation and
Financing, The World Bank, Washington, DC n.d.
Jackson, Stephen and Calthrop, Siobhan: Making Sense of Turbulent Contexts (MSTC): Analysis tools for humanitarian actors, World Vision, 2003.
Levine, Neil and Hart, Liz: Assessing Corruption and Avenues for Reform: USAID Corruption Assessment
Framework and Methodology, United States Agency for International Development (USAID) presentation toThe World Bank, 2006.
Lutheran World Federation (LWF): Risk Management Policy Statement, n.d. (unpublished document)
Nash, Robert, et al.: Mapping Political Context: A Toolkit for Civil Society Organisations, Research and Policy in Development (rapid), Overseas Development Institute (ODI), London 2006.
The Food Economy Group, et al.: HEA & Power, Conflict & Political Analysis, in "The Practitioners' Guide to Household Economy Approach", chapter 7, p.14-19, 2008.
TI: National integrity system assessment, n.d.
United Nations Development Programme (UNDP): CONTACT (Country Assessment in Accountability and Transparency), New York 2001.
U4 Helpdesk Query: Corruption risk assessment tools for use in development projects, U4, n.d.